For over 15 years now, we have been working extensively with commercial and technical property management and with managing the properties entrusted to us. Maintaining close ties with the customer is crucial when it comes to successfully managing properties. Our services focus on property management, custodial service and managing technical construction measures involving primarily commercial-use properties.
Our team is made up of highly qualified, motivated employees who use their expertise, commitment and years of experience to meet the individual requirements of clients and tenants.
We currently have approximately 100,000 m² under management.
SPACE UNDER MANAGEMENT
M² 100.000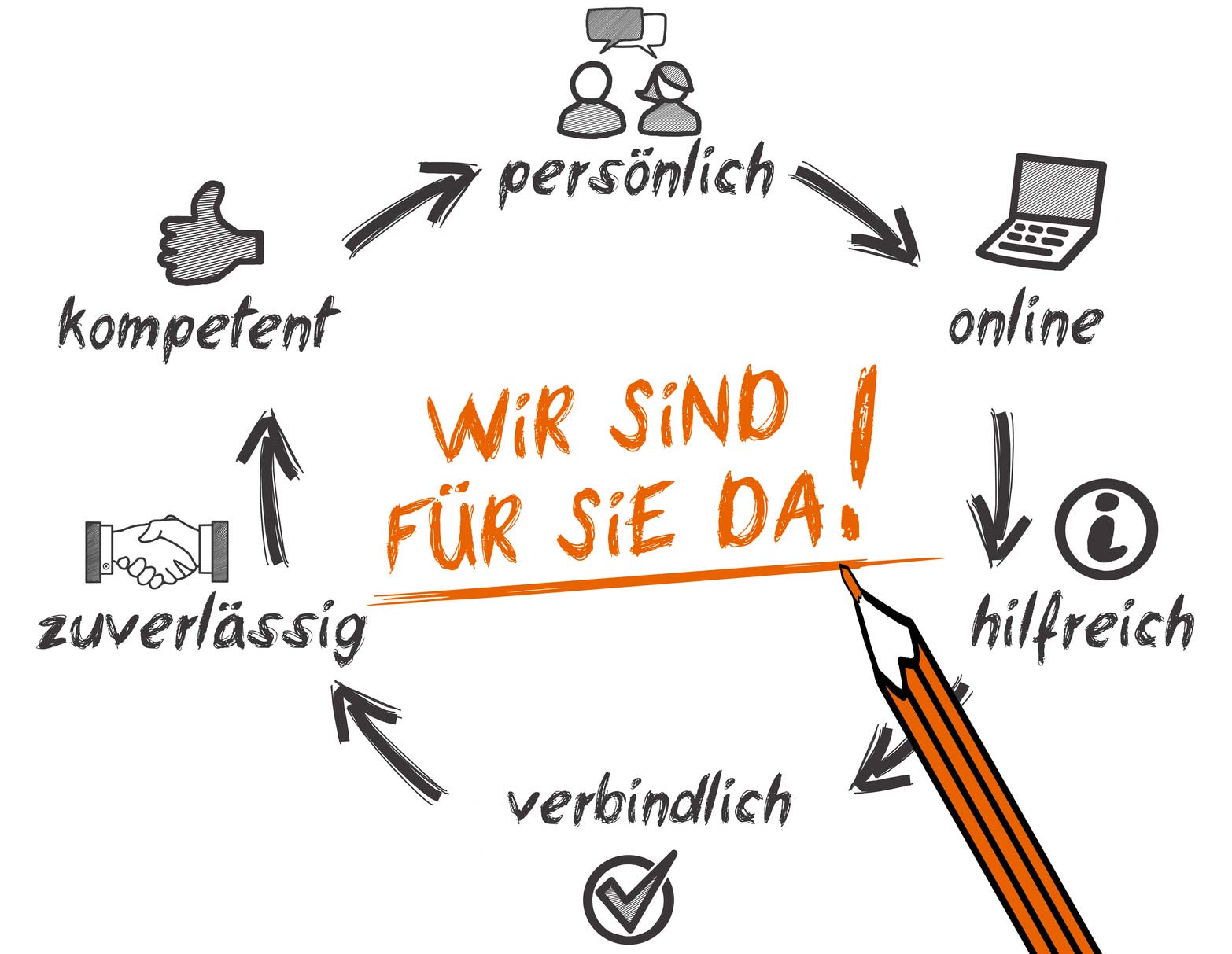 Your satisfaction is our benchmark!
The market sets increasingly stringent requirements for the management of properties. Nowadays, property management requires elevated flexibility, individual care and service and maximum dependability, delivering fair value for the price.
Highly qualified employees and years of experience with institutional and private investors form the basis for our success. Our close geographic proximity to the properties means that we can take changes in tenants, location and other factors into account at all times and maintain personal ties with tenants and owners.
At our customers' request, we have built up our full range of services in the areas of technical and infrastructural facility management and custodial service on a modular basis. This allows all of our clients to ensure that they only receive – and pay for – the specific services they actually need based on their individual requirements.
At the same time, we give clients the flexibility to add or subtract service elements if things change – an advantage our customers really appreciate. For on-time, transparent billing, we can also use professional property management software from Immoware24 GmbH.
Facility management - commercial
Our commercial facility management services include the following elements:
Handling the full spectrum of property-related accounting, including payment transactions and receivables management
Preparing operating cost statements
Maintaining commercial property-related documents
Budgeting, cost planning and controlling
Ongoing tenant service with associated correspondence and maintaining relevant tenant files
Lease agreement management – managing security deposits
Reporting according to client specifications (individualized reports)
Facility management - technical
Our technical and infrastructural facility management services include the following elements:
Ensuring the operation of the facility and/or technical operational systems through troubleshooting and causing the necessary repairs to be performed, including coordinating third-party companies
Preparing business plans/maintenance budgets
Negotiating and optimizing service and supplier agreements
Delivering leased space to tenants and accepting returns of leased space, including monitoring renovation obligations
Monitoring the property's structural and technical condition
Service/maintenance management
Supporting and coordinating renovation and rehabilitation measures
Our custodial service includes the following elements:
Removal of ice and snow; application of grit/sand
Gardening
Cleaning exterior areas and facilities
Monitoring service and maintenance/repair work
Performing minor repairs
Monitoring and checking technical equipment and facilities
We serve institutional and private investors and owners in our facility management and custodial service business segments.
Das Standortcluster Planegg – Martinsried – Gräfelfing hat sich seit Mitte der 90er Jahre zu einem hochwertigen Dienstleistungs- und Produktionsstandort entwickelt. Es gehört heute zu den führenden biotechnologischen und medizintechnischen Standortclustern in Europa und gilt ebenso als bevorzugter Bürostandort. Diese Entwicklung hat die Unternehmensgruppe Wander als Investor und Dienstleister durch den Bau von mehr als 300.000 m² multifunktionaler Büro-, Labor-, Produktions-, Ausstellungs- und Lagerflächen maßgeblich begleitet.